IT Cleaning FAQs
Who uses Cleaner Systems Ltd's Services?
We supply IT cleaning services for all sizes and types of company in a wide variety of industries. No business is too big or too small, and we can tailor the service options to suit individual requirements. This way, we can provide each of our clients with the most effective cleaning solution.
---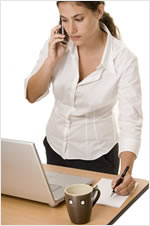 Why do I need to keep my equipment clean?
Regular cleaning of IT and office equipment not only prevents technical problems, it helps businesses to comply with Health & Safety Regulations and makes sound financial sense. Equipment looks newer for longer, improving your company image and boosting staff morale. This, together with a reduction in staff absence through illness, puts forward a strong argument that far outweighs the costs involved in implementing our services.
---
What about staff training and security?
Our staff are all fully qualified, specialist IT cleaning technicians who have undergone external and internal training programmes with the company. They all have a professional attitude to their work, are fully vetted before beginning work on customer premises, and are easily identified in our smart company uniform. Supervisors also oversee the work done on site 100% of the time.
---
How often should my equipment be cleaned and maintained?
How often your equipment should be cleaned and maintained is dependent on a number of factors, such as the environment where the equipment is kept, how many people use it, and how heavy the usage is. As a guide, our recommendation in everyday office conditions with one user per workstation, the equipment should be cleaned every three months to keep it in the best condition and to reap the maximum benefit.
Cleaner Systems Ltd offers advice to each client on the best cleaning solution for them, based on the important factors, and can tailor a package to meet these specific needs. One-off cleans and full cleaning programmes are both available to our customers.
---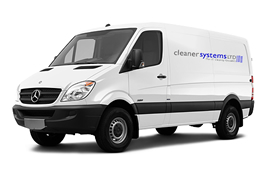 What about the practicalities?
The services that we offer all have a degree of flexibility. Our work is conducted in a professional manner, with the aim of causing the minimum amount of disruption to the client and their staff. In certain circumstances, additional keyboards and mice can be provided for staff to use whilst cleaning is being performed on their equipment, resulting in as little down time as possible.
Our customers can also eliminate the inconvenience of workplace disruption altogether with the options of 'out of hours' and weekend cleaning (including bank holidays). This is something that we offer to all of our clients at no extra cost. Finally, for your peace of mind, Cleaner Systems Ltd has Five Million Pounds Public Liability Cover.
---
Why should I choose Cleaner Systems Ltd to clean my equipment?
Because we are specialists in our field and offer a professional service at a competitive price. Customer care is a priority to us and we can guarantee quality at every stage, whether it is for a one-off clean or a contracted cleaning programme.
Leaving this kind of job to your regular cleaning company, or indeed your own staff, is false economy as they are unlikely to possess the knowledge or specialist equipment needed to carry out such a task.