Welcome to Cleaner Systems Ltd

- Specialist IT and Computer Cleaning Products and Services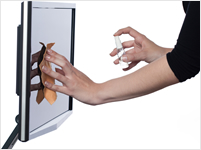 Cleaner Systems Ltd is a specialist IT & computer cleaning company with over 10 years experience offering coverage throughout the UK. Our main purpose is to help businesses protect their investment in Information Technology and to provide a cleaner, more hygienic environment for staff to work in.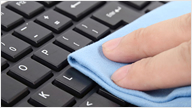 Our professional, fully trained and qualified technicians are able to thoroughly clean every piece of equipment in the office, including PC Units, both externally and internally, Monitors, Keyboards, Mice, Telephones, Printers, Scanners, Fax Machines etc. This is done using the latest techniques and specialist equipment designed to improve the hygiene, reliability and safety of equipment, and of course only using approved computer cleaning products specific to Information Technology.
We also provide a range of high quality IT cleaning products to businesses and home users alike via our online store which can be accessed through this site.
Blog
Clean Out Your Computer Day
10/02/2016
Happy New Year!
04/01/2016
Welcome to our new site!
26/07/2015